HairTransplant.my - Hair Transplant Malaysia – A Revelation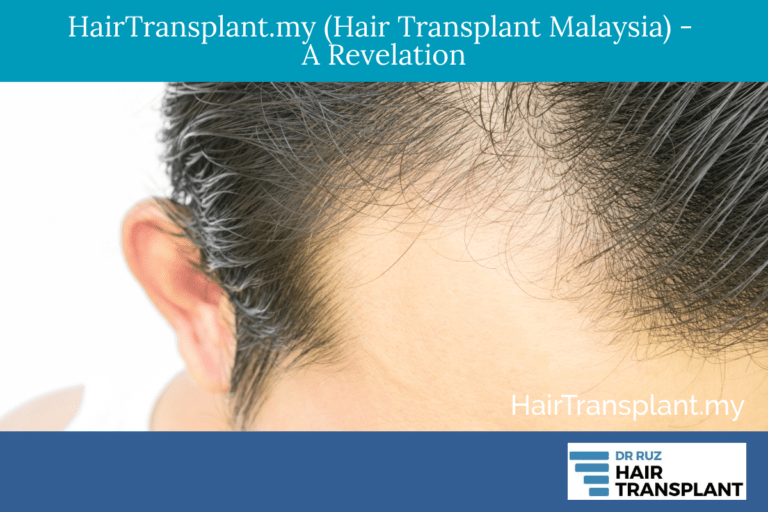 A study by Malaysia's Dermatology general practitioners in a research in 2016 for Hospital Kuala Lumpur revealed that two-thirds of men will experience hair loss by the age of 35. There're tons of reasons for hair lost – with lifestyle to heredity being top of the pile, one might be forgiven to lose hope in finding ways to rediscover the crown jewel once astutely placed on top of their head considering the time, physical efforts and financial commitments required to actually invest in hair treatments, what more hair transplants. We're not at the same status quo as those Premier league stars – Wayne Rooney, Mario Gotze and Jurgen Klopp to name a few. Furthermore, we're earning in 'Ringgit', a currency now comparable to Thai 'Baht'. Luckily, there's Hair Transplant Malaysia – A dermatological solution one-stop-centre for us – the unlucky Malaysian men of today.
Fun fact: Parents these days are bringing their sons at the age of 16 for hair treatments! At that age, I remember going for hair cuts rather than treatments with my parents. That's the dark reality that Malaysians are going through these days but on the other hand is proving to come in profitable for those with an entrepreneurial eye.
With a demand ranging from the young age of 16 to the middle age of 35, 19 years of continuous demand not just for men but also for women presents a scalable opportunity for Hair Transplant Malaysia. Linking local dermatological experts with technological equipment from Asia and the West, Hair Transplant Malaysia provides solution at an affordable rate starting with a free consultation procedure whereby sample of your hair follicles and scalp will be taken and examine within minutes to determine the duration as well as the estimated financial commitment required.
When one decides to partake in the treatment, a certified dermatologist under Hair Transplant Malaysia will be uniquely assign to a patient to gather insights on lifestyle behaviour including sleep patterns, diet and even seating postures. These insights will then be calibrated with the findings from the hair follicle and scalp samples tested earlier.
For a higher chance of success rate, Hair Transplant Malaysia will recommend a standard 4 – 6 weeks procedure coupled with changes to lifestyle routine to enable the recovery of the scalp. Of course, the price range depends on the condition and the duration required – with a money back guarantee to certain cases should a treatment does not produce the agreed desired result.
The facilities provided by Hair Transplant Malaysia is Avant-Garde, designed to make you confident with the choice that you've made and the technical expertise and advise of its Dermatological experts are second to none. The combination of these factors increases the desire for us to work harder to rediscover our glory days rather than feeling contended with the unfortunate fate played on our cards.
If you are one of the many Malaysian men suffering from hair lost, start your treatment today with Hair Transplant Malaysia with a free screening and diagnostic. Hear out what they have to say and decide on what could be a master-stroke life decision.