Best hair transplant Malaysia type available and other common medically proven hair loss treatments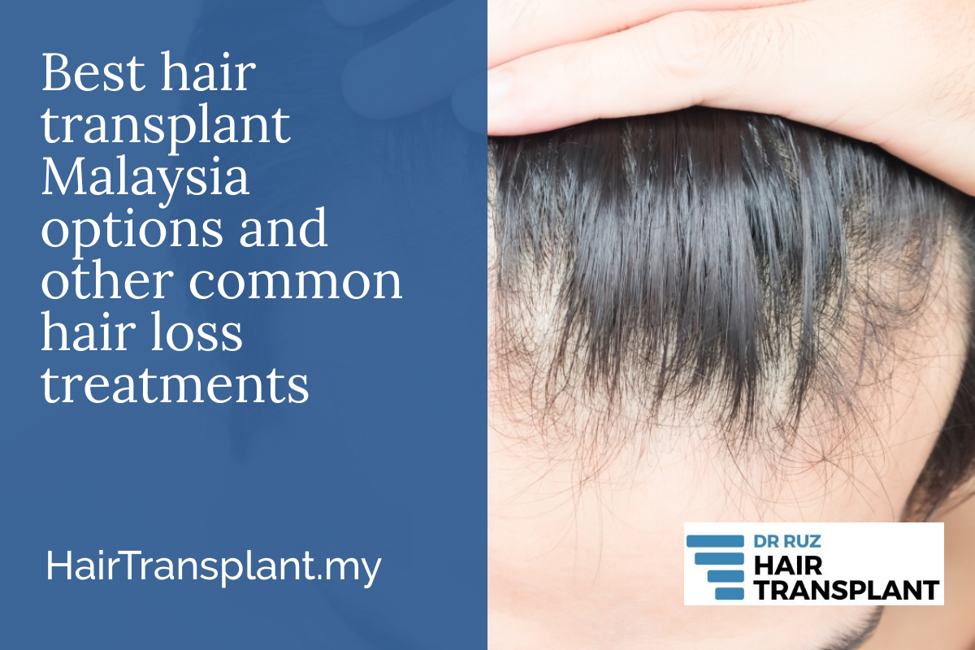 Hair loss is quite common in men and by the age of 35, it is observed in almost two-thirds of men. Women also have to face hair loss as Women are also known as hair loss sufferers in Malaysia. So, it is not unusual that you are searching for best hair transplant Malaysia options and other treatments that can reduce or completely knock off hair loss. 
Hair loss treatments include two types:
Non-surgical treatments
Surgical treatments
Non-surgical treatments
If you're in the early stages of hair loss, then these treatments can help reduce the loss. Because once you've started balding in certain areas, the follicles of that specific region become dormant and stop producing hair. 
Now, we can discuss which treatments are best suited in the early stages if you're not going for a surgical procedure. Here are two common procedures people choose to go with:
Hair loss Medications: 
There are two types of medications used to treat baldness in men – androgen-dependent and androgen-independent. Androgen Dependent hair loss medication uses drugs like Finasteride to stop the conversion of testosterone into dihydrotestosterone (which is a hormone believed to be a contributor in men's scalp baldness). An increase in hair growth can be seen after three months of use.
Whereas Androgen Independent hair loss medication uses drugs that dilate small blood vessels in the body. It is still unknown how this treatment results in an increase in hair but it has shown around 40% of successful cases in men after three months of use. This treatment is also applicable for women, unlike the androgen-dependent medication.
Supplements for hair loss:
Some people take dietary supplements and vitamins for hair loss, but there are no strong clinical studies that support this. No doubt, thin hair can improve by certain shampoos or supplementary diet. They can result in better hair strength and scalp health, but again there is no scientific study that supports supplements as an option for hair loss. 
Surgical treatments
For people having permanent and significant hair loss surgical treatments are the best way to cope with these situations. They need the best hair transplant solutions. Fortunately, with the modernization in cosmetics and surgical treatments, the satisfaction rate of the patients has gone up in recent years. 
For the best hair transplant, usually, these two treatments are used:
Follicular Unit Transplant (FUT)
This treatment includes taking a strip of skin with the hair follicles from the backside of the donor's head, as that part is less prone to balding. Tissues are extracted from the hair follicles of that skin and are used for transplantation. Meanwhile, tiny holes are made in the recipient's head where thinning and balding is observed. Then these prepared grafts are placed into the required sites. 
Follicular Unit Extraction (FUE)
In FUE, hair follicles are harvested on the backside of the donor's head and moved to create a fuller, natural-looking hairline. This technique doesn't involve removing skin with hair follicles from the back of the head but involves collecting of individual hair follicles directly from the scalp and then inserting them in the small holes made on the recipient's head. 
These are some of the best hair transplant techniques used these days. Before going through any of the mentioned procedures always consult an experienced physician. Usually, local anesthesia is used in this process, but make sure that you're not allergic to any kind of chemical used in the process